Also, is there any free, reliable, online source that I can use to teach myself at least basic tagalog? I know I can't gain complete comprehension online, much less for free, but I would like to start up some basic vocab and phrases.

Thanks in advance.
I'm interested in watching Filipino shows/movies online, but haven't been able to find any anywhere. I'm not picky about genre or anything like that, what are some good sites where I can do this?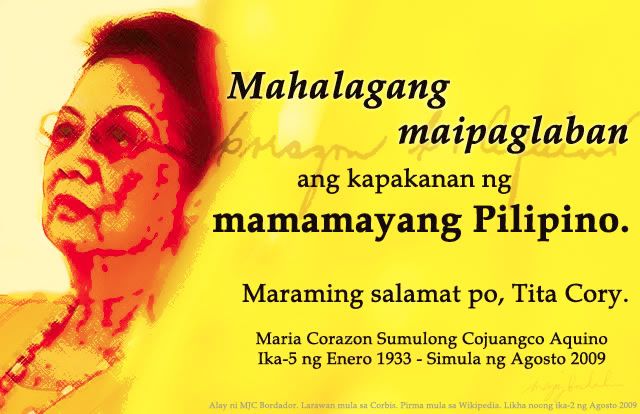 belovedjulia
is the Official Community of our precious blue-eyed blondie JULIA who can speak and understand Tagalog fluently.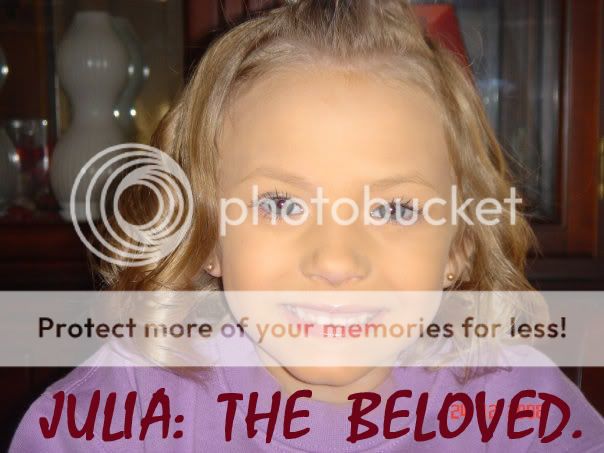 me to be one of her son's ninang, right? I am afraid to be like, "I would love to be your son's godmother!" if I am misunderstanding. I'm quite sure I'm not but when I was there her husband asked me to be the godmother (before the baby was born) & I thought he was joking so I said, "Sure!" but didn't take him seriously. Can someone translate this for me, so I can be sure I understand? Thanks a bunch!

...Siya nga pala payag ka ba na maging
ninang ni Buby sa dedication nya. Gaganapin namin ang kanyang dedication
sa July 11 Sabado yon. Isa ka sa mga ninang ha.. Sana pumayag ka..




I received a letter from my Ate in the Philippines. This is part of the letter that I am wanting to be sure I understand. She really is asking

How do you native speakers or advanced Tagalog students respond in Tagalog for some variaty?
I have a really simple question...I am wondering what kind of ways you can say how you're feeling; other than mabuti naman or the regular stuff that makes you think the person only has a superficial knowledge of the language. For example, when I teach a class in English and I say "How are you?" and all the students answer back, "We are fine." or "I am fine" every time, I know their knowledge is only superficial. When someone at work says, "Hey Jennessa! How ya doin?" I don't just say, "I'm fine. How are you?" I say, "Oh I'm doing great! " or "Good", "Alright," "Not too great," "Awesome!", "Okay," etc...
Current Mood:

blank
We were planning on using Rosetta Stone, because we had access to it for free through our library's webpage. However, they bailed on that program and opted for one that only does European languages. I've learned since that Rosetta Stone isn't the best program for Asian languages, because it basically just plugs the Tagalog words into the standard European-based lesson and so you're not getting the proper nuance or sentence structure a lot of the time.
Someone on Yahoo questions asked about what programs to try and someone offered the following links:
http://www.multilingualbooks.com/tagalog.html
http://www.transparent.com/languagepages/Tagalog/products.htm
Has anyone used these programs for learning Tagalog who can vouch for them? Are there others I should look into?
My husband lived in the Philippines for 2 years and when he was back in the States, he worked for an import company based there. His Tagalog is pretty good. We just got word that his boss wants to send us over in 6 months to open an office there. I know most people speak English very, very well over there, but we have had house guests from the Philippines before, and I know, quite understandably, that they slip in and out of Tagalog a lot, too. I'm not expecting to have a comprehensive knowledge of the language when we move, but I would like to have some basics down.


Also... do you guys know any comforting/funny phrases in tagalog? My mom's been feeling a little down since she found out her mom was in the hospital in the Philippines and has been missing home, so... I thought maybe I could say something funny or comforting in Tagalog to cheer her up just a little bit. She likes that I'm trying to learn Tagalog, and likes it when I speak to her in Tagalog.


Thanks for you help! It's greatly appreciated!
How do you use "lang"? Where do you place it in a complete sentence? I know it means "only", but my friend used it today, and he only said, "joke lang." ...so i'm not exactly sure if i'm using it correctly.
Current Mood:

curious
Hello, mga kababayan! I'm Clariz, living in Cavite, Philippines.
I would just like to promote my community, </a></b></a>
filipino_fanfic
. Kaya kung meron sa inyo na mga mahilig magsulat diyan, lalo na ng mga fanfics, sana sumali kayo! I encourage fanfic writers of all fandom to join my community.
I hope this post will be allowed. Salamat po!